KEVIN.MURPHY: SESSION.SALON
Gil has been a part of Kevin Murphy's 'Session.Salon' for several weeks. This program was designed to boost the confidence of stylists by taking tools and techniques from their 'sessions' into the 'salon'. Session.Salon's main focus? The art of communication. The end goal is to make every single client's experience personal and catered to them, making the time spent in the salon that much more rewarding! Throughout Gil's journey within SESSION.SALON, he has expanded his knowledge with the Kevin.Murphy line and is able to execute runway styled looks in the salon!
Way to go, Gil!
'BACK TO BASICS' WITH PAUL KENYAN
|september 16th & 17th|
Daisy attended Paul Kenyan's cutting class this past week! This class helped Daisy learn how to develop a system for approaching a range of different hairstyles. This class focused on sectioning the hair along with reinforcing good, fool-proof habits and basic cutting methods.
WELLA: ERIC LINDSEY
|september 16th, 2019|
This is our second time having Eric Lindsey, a Wella celebrity colorist, here with us at Bliss! For this course, we focused on balayage with brunettes!
Eric showed us the necessary techniques to give our brunette clients that natural, sun-kissed look.
We can't wait to have Eric back again!
wella: jamie millmather
|MAY 2019|
What a wonderful re-fresher class with Jamie Millmather from Wella!
Wella has the best toning options; in this class, we learned some of Jamie's favorites!
Thanks again to Jamie for a great class!
foundations of grooming: manny rolon
| MARCH, 11TH, 2019 |
Oribe stylist, Manny Rolon, visited Bliss Salon to share his perspective with salon style service.
Manny covered the value of a purposeful consultation as an asset to achieving a clients desired look- he worked with shears, straight razor and clippers.
Thank you Manny for such a great class!
BALAYAGE COURSE: ERIC LINDSEY
| sEPTEMBER 17TH, 2018 |
What a great color class with Eric Lindsey from Wella! We all walked away with usable tips and tricks from this class that we can now apply in the salon!
Eric was fantastic and we look forward to having him back for future courses here at Bliss!
Miss Massachusetts: lisa CARR
We want to congratulate our client, and winner of Miss Massachusetts, Lisa Carr! It has been a pleasure supporting you through your journey.
We cannot wait to see where you end up next!
ION STUDIO NYC| EYE OPENER: SHAGS, LONG & SHORT CUTS & MEN'S GROOMING
|MAY 6TH & 7TH, 2018| GIL
Gil traveled to Ion Studio in New York City for their Eye Opener: Shags, Long & Short Course along with their Men's Grooming Course. Both courses taught modern approaches to iconic hair cuts. These courses provided hands on training with flexible techniques that can be modified for a diverse clientele.
Thank you to Ion's education team for such a fun an fulfilling class!
ORIBE CURLY CUT CLASS WITH COBY ALCANTAR | AUGUST 28, 2017 | BLISS SALON CREW
Oribe professional, Coby Alcantar, came to Bliss Salon to demonstrate a curly inversion cut with inner layers. This workshop focused on curly hair textures while using the inner layer technique to remove bulkiness and create an appealing shape. Thank you Coby for an informative, awesome class!
WELLA COLOR & TECHNIQUE CLASS | may 1, 2017 | BLISS SALON CREW
A Wella professional held an educational class at Bliss Salon where the stylists learned new color techniques. Thank you Alexandra Matiz for coming to our salon!
R+Co CUTTING CLASS MIAMI | SEPTEMBER 18-20, 2016 | GIL
Gil spent three days learning new cutting techniques from the best of the best! | LBP Education
WELLA TRAINING PROGRAM IN BOSTON | AUGUST-September, 2016 | michael & katerina
Congratulations Michael & Katerina for completing the Wella New Talent Training Program! They attended four classes held in Boston to further develop their skills as colorists.
WELLA EDUCATION AT BLISS SALON | AUGUST 22, 2016 | BLISS SALON CREW
A Wella Professional came to Bliss Salon to teach new balayage techniques to our staff. A day full of learning, beautiful hair, and lots of smiles! Thank you Jennifer and Wella Education for coming to our salon!
SASSOON STUDIO IN CHICAGO | JUNE 13-17, 2016 | TONY
Tony traveled to Chicago for a 5-day training course designed to support in-salon education. He was introduced to the Sassoon world-renowned teaching methods, including an introduction to demonstration and lecturing techniques. The workshop also focused on the practical aspects of consultations and the communication process. Tony is now our certified in-salon educator who will be working with Kim to teach our stylists new techniques.
Wella Studio classes in nyc | may 15-17, 2016 | Jess, erin, lexie, & Tyla
Our team attended workshops led by Alexandra Matiz at the Wella Studio in NYC. At these seminars, Jess, Erin, Lexie, and Tyla learned how to achieve a variety of red shades, from soft and natural to the most vibrant and bold red shades. Our stylists also learned about the best application practices and the Theory of Blonding, Double Processing, Creative Glazing, Low Lighting, and Toning Techniques to ensure the most perfect, tailor-made blondes every time.
LBP INNER-LAYER INTENSIVE CUTTING CLASS IN MIAMI | FEBRUARY 21, 2016 | CHRISTINA
Christina visited the Luxury Brand Partners University in Miami and attended a class led by Coby Alcantar. The workshop focused on controlled ways to remove weight while simultaneously strengthening the hair's interior. This technique creates movement and the illusion of seamless layers. Fun was had by all!
Fashion for fur soiree | Marblehead animal shelter | june 10, 2015 | Bliss salon crew
The Bliss Crew teamed up with Bobbles and Lace at the Fashion For Fur fundraiser to to raise awareness and money for the Marblehead Abandoned Animal Shelter. We were able to raise $4,800 in just TWO short hours! Thank you to everyone who participated and donated, we could not be more grateful!
advanced wella coloring class at bliss salon | June 1, 2015 | Bliss Salon crew
Wella educator, Katelyn, visited Bliss Salon and guided our stylists through balayage techniques using Wella Hair Color.
vidal sassoon ABC cutting class in NYC | May 31-June 1, 2015 | tyla
Tyla spent two days at the Vidal Sassoon Academy in NYC. The ABC cut course allows the time and space to truly perfect lines, graduation, and layering. This course provides the very best foundation for boosting skills and knowledge, by immersing oneself in hands-on practical work sessions and detailed tutorials from highly qualified instructors.
vidal sassoon mens barbering class in miami | may 17-19, 2015 | gil & christina
Gil and Christina spent three days training, the Vidal Sassoon way, in men's barbering. The classes focused on current cutting trends with a very technical format. They had an amazing experience and are very inspired!
evolve foundations ii cutting class | may 17-19, 2015 | lexie
Lexie just spent three days at Evolve Foundations II class in New Hampshire! Her instructor, April focused mainly on short haircuts as well as medium length.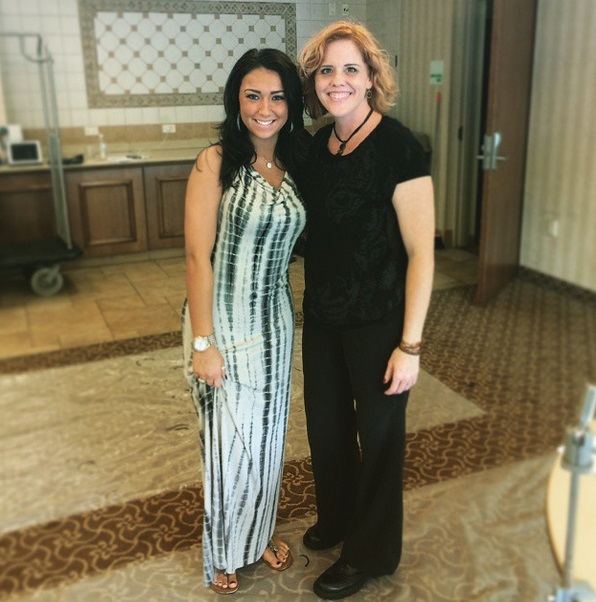 hotheads hair extension certification class at Shag in boston | april 6, 2015
Our stylists learned the ins and outs of applying Hothead Hair Extensions from educator Alicia Ianonne. These extensions are tape in and damage free! Perfect for someone who wants lighter hair but wants to avoid bleach, or someone looking for more length & fullness! To learn more, call us today for a consult or click here!
Loreal Professional SoHo Academy in NYC | March 29-30, 2015 | Erin & Sam
Erin and Sam attended LP SoHo Academy in New York City. At the workshop, our stylists learned the method of balayage - an alternative way of highlighting hair!
VIDAL SASSOON ABC CUTTING CLASS IN MIAMI | march 23-27, 2015 | TONY
Tony visited the Vidal Sassoon Academy in Miami for 5 days. The classes he attended focused on intricate techniques to control and craft hair, to understand how shape and balance works to accentuate skin tone, and to enhance the bone structure of the face.
vidal sassoon cutting class in miami | february 22-24, 2015 | Jen & erin
Jen and Erin spent 3 days at Vidal Sassoon Academy in Miami learning different hair cutting and styling techniques with Susie Kim!
ORIBE BACKSTAGE BoOTCAMP WITH JOEY GEORGE AND KIEN | january 25, 2015 | KIM & ERIN
Kim and Erin joined Oribe Educators Joey George and Kien to learn different techniques for runway hair-dos. They worked with different textured hair and created multiple looks that were creative and fun!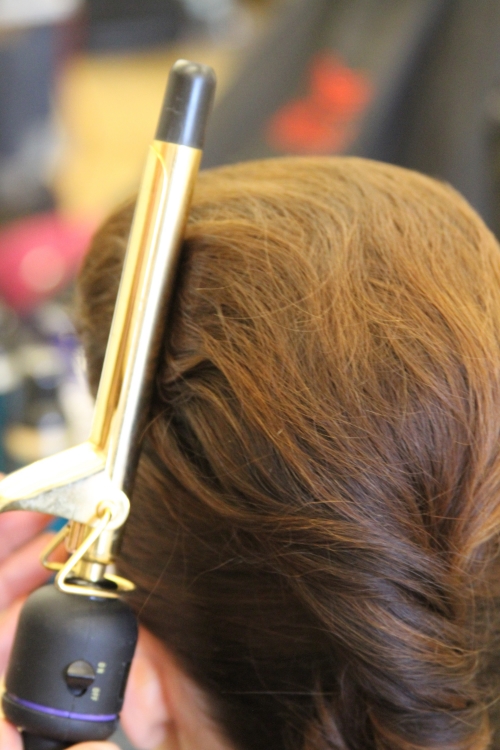 Oribe event in Boston at Cyclorama | September 22, 2014 | Bliss Salon Crew
Our ladies Kim, Sam, Christina, Jen, Lexie, Keri, Tyla, and Jess were able to work hands on with Kien, Ronnie, and Louis from Oribe Hair Care. They created hair styles influenced by Fashion Week 2014.
Some of our Bliss girls with Oribe educators Louis Orozco and Kien Hoang.